770-744-1704
Call / Text: 770-744-1704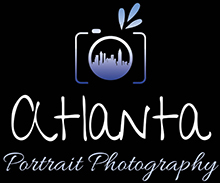 Let us be your
Atlanta Photographer
! Our Atlanta Photography services include mobile (on location) and studio photography. We work with individuals, families, couples and businesses all over Georgia! Have a question?
Ask Us Here!
or Check out our
Portfolio!
We strive to capture authentic laughs, smiles, tears and everything in between. I look forward to meeting you!
Sincerely, .
Atlanta Photographer & Photography Studio
We offer a variety of Atlanta photography services. These services are offered in Atlanta, Georgia and surrounding areas. We travel! We shoot outdoors or in the studio. Why hire a professional Atlanta photographer? Because your life is unique and beautiful; and it needs to be photographed and remembered! That's where we come in. Our goal is capture your memory in the highest of quality and preserve it forever! Don't let those memories fade, call us today at 770-744-1704. Our photographic services also include photo printing and custom gifts for your friends and family.

Keep up with us on facebook, twitter or google+! We occasionally offer Atlanta photography specials and promotions!
When choosing a professional Atlanta photographer there are definitely some incentives. Such as supporting a local business, working with creative, knowledgeable photographers and excellent customer service. Chatting comes first. Think of it as a fun first date. It's a little awkward in the beginning, but before you know it seems like we've been friends for years. You can reach out to out to us via email, phone, text and our website at any time.
Getting to know you and your vision for your Atlanta photo shoot is so important to us and how your images will represent you on a personal or professional level. Collaborating to create something you'll love is what we're all about. Our main goal is to create an experience you'll actually enjoy and photos you'll absolutely want to look at over and over again.
We're modern day photographers and realize that we live in a fast paced digital world. A little about what makes Atlanta Photography a better choice is that you receive ALL of your digital images high resolution files and typically within one business day. No stress about looking through online galleries trying to decide for hours or doing a long viewing appointment. Who has time for that? We get that your time is valuable and that you would prefer to spend your free time enjoying your beautiful portraits, not sorting through them. This allows more time for the important things in life.
Right after your session, your images are uploaded, backed up in two locations, cataloged and retouching now begins. We strongly feel it's better to be safe than sorry when it comes to your precious photos. As your go to Atlanta photographer, know that we strongly believe in investing in areas, props, photo gear and systems that help our clients' overall photography experience. Being prepared before, during and after each of our Atlanta photo sessions is the glue to my business.
The turnaround time may seem really fast, but we have a photo editor that works her magic in Photoshop on the daily. Then, I comb through your images and make sure you look amazing in every single one. I do have a light skin smoothing program that we use on a regular basis; it's the bomb! It does wonders for the skin but still enables you to look like you, just better.
With being a family girl at heart, you'll be treated as such and given 110% of time, efforts, service and expertise from myself, associate photographers and assistants. With over a decade of photo experience between us, lighting, posing, angles, backgrounds and paying attention to the details just comes natural. We have a wonderful client family in Atlanta and take pleasure in offering headshot photography, corporate event photography, couples photography, maternity photography, newborn photography, family photography and children's photography. We hope we made your Atlanta photographer choice an easy one. Stay tuned for more photo inspiration and tips!