Call / Text: 770-744-1704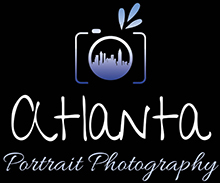 Let us be your
Atlanta Photographer
! Our Atlanta Photography services include mobile (on location) and studio photography. We work with individuals, families, couples and businesses all over Georgia! Have a question?
Ask Us Here!
or Check out our
Portfolio!
We strive to capture authentic laughs, smiles, tears and everything in between. I look forward to meeting you!
Sincerely, .
Atlanta Photographer & Photography Studio
We offer a variety of Atlanta photography services. These services are offered in Atlanta, Georgia and surrounding areas. We travel! We shoot outdoors or in the studio. Why hire a professional Atlanta photographer? Because your life is unique and beautiful; and it needs to be photographed and remembered! That's where we come in. Our goal is capture your memory in the highest of quality and preserve it forever! Don't let those memories fade, call us today at 770-744-1704. Our photographic services also include photo printing and custom gifts for your friends and family.

Keep up with us on facebook, twitter or google+! We occasionally offer Atlanta photography specials and promotions!
As your go to Atlanta photographer, we promise to make each family photography session unique. Our goal is to capture genuine smiles, love and lots of laughter! It's essential for each family member to feel comfortable with us during the photography session. As your Atlanta photographer, we'll focus on achieving amazing family photographs for you to hang on the walls of your home. Fortunately, we have experience in working with families and children of all ages. We absolutely adore children, and they usually love us too! We get down on their level and keep things fun. This is a huge asset as your Atlanta Family Photographer. This helps the parents to be able to relax and enjoy their custom family photography experience. Special family occasions such as holidays or birthdays are important moments to document. However, most of the time our client's come to us for updated family photographs. We recommend having family photography sessions at least 2-3 times per year. It's important to see how your family grows and changes throughout the seasons. We look forward to being your Atlanta Photographer.
When you choose to hire us as your Atlanta Photographer, you will enjoy the session process from the very beginning. Here we realize each couple is different. So, our photographic process is unique for every engagement session. We love photographing engaged couples! They are always SO happy, and their love shines through each and every photograph. Atlanta Photography sessions are available in the studio, home or outdoors. However, we suggest our clients choose a location for their engagement portraits. In our experience, it leads to the clients feeling more relaxed and comfortable, which enables us to capture more natural poses in their photographs. We suggest choosing your favorite park or where you got engaged. Atlanta Photography understands once you're engaged the planning mode kicks in and schedules become hectic, but our Atlanta Photographers keep the photography session process easy and fun. We can't wait to document your love story!
Atlanta Portrait Photography offers child sessions your home, outdoors or studio. We have worked with children of different age groups and know how to communicate with them on their level. As your Atlanta Photographer, we understand the importance of letting their personality shine in their photographs. We truly enjoy every photography experience with our clients. They are the best! When we first speak on the phone, we want to hear all about your child. Getting to know our clients is a big priority as your go to Atlanta Photographer. It helps the photography session process go more smoothly, and the end results are amazing! We work well with children of all ages. Playing games, singing, jumping, running and everything in between are just a few things that happen during our child photography sessions. When we engage the child to do fun things, they have a relaxed and unique experience. That doesn't mean we don't have any tricks up our sleeves. We have a treasure box packed full of goodies. Each child will be able to choose a toy during or at the end of their Atlanta Photography session. All of our parents seem to really love this idea. It's great for when a child gets bored or tired of having their photographs taken. We simply whisper in their ear about getting to choose a surprise and their eyes light up. This instantly changes the mood back to positive, photogenic picture taking time. We would love for you to choose us for all of your Atlanta Photography needs.
When photographing sweet, newborn babies, we recommend your home or our studio. Newborn photography sessions typically last 2-3 hours. We suggest having your newborn photographed within the first two weeks of life. Our number one priority as your Atlanta photographer is your baby's safety. At the beginning of each Atlanta Photography session, we ask the mother to feed her newborn. We tell our clients to think of what colors they like or use in their home when browsing through our photography props. While the parents pick out the props, our Atlanta photographer will hold your little one for about five to ten minutes before we begin photographing them. It's very important for your baby to feel comfortable and safe with us before we get started. Documenting their first days of life is very important, and so are the first family photographs with your new bundle of joy. Here, we offer a variety of Atlanta Photography packages for newborns that include digital files and/or print products.
Pregnancy is a beautiful moment in time that should be captured. As your Atlanta Photographer, we offer a variety of photography packages to choose from. You are sure to find one that will meet your needs and wants. We recommend scheduling your maternity photography session when you feel the most radiant. If you're feeling beautiful, it will shine through in your photographs. You're spouse and children are welcome to join in the Atlanta Photography experience at no additional cost. Working with pregnant mamas and photographing their adorable belly bumps is why we love what we do here at Atlanta Portrait Photography. Wearing solid colors is best for these types of photographs, but please feel free to wear what makes you the most comfortable and pretty. Studio, home and outdoor photography sessions are available on week days and weekends. As your Atlanta Photographer, we guarantee to deliver gorgeous photographs to showcase on the walls of your home.
Need casual or corporate headshots? Our Atlanta Photography team will make you look your best and showcase your personality/professionalism. Headshot sessions are great for business owners, artists, models, seniors and more! Atlanta Photography headshot sessions are offered in the studio or outdoors. We know of plenty beautiful outdoor locations to photograph your headshots. Atlanta Photography recommends casual and formal looks for headshots. We enjoy working with individuals and getting to know our clients. If you want your headshots to stand out and sparkle, look no further. We have a passion for taking close-up photos of our client's. We feel our photographs just pop when you can see the details of each and every face. Let us be your "go to" Atlanta photographer.
We photograph weddings of all sizes! When you choose us as your Atlanta Photographer, you will see how passionate we are about our work. The process with us is simple and easy. First, you will be sent an email to gather information about the bride and groom. We will then schedule a wedding consultation to hear about your big day details. The meeting allows us to get to know one another and to see what vision you have in mind for your wedding day. We photograph weddings in the Atlanta area and beyond. We offer destination wedding photography services too! It is our job to not only photograph your wedding day, but to be a part of it. We enjoy making your day special. Atlanta Photography doesn't miss an important memory at your wedding. Photographing formal and candid photographs is what we do best! Our wedding photography packages are budget friendly and have been created to offer our clients an array of choices. Everyone wants their wedding to be unique! Ask our Atlanta photographer team about custom packages. We offer a free wedding consultation, simply call 770-744-1704 today. We look forward to hearing from you!